As one of the biggest precision Pipe Clamps manufacturers in the market, we provide a range of Pipe Clamps including standard pipe clamps, heavy-duty pipe clamps, traditional pipe clamps, rigid pipe clamps, U-bolt pipe clamps, Flat cushion pipe clamps, oval pipe clamps, U-bolt with cushion pipe clamps, P style pipe clamps, Swivel bolt pipe clamps, Two-Bolt pipe clamps, and more with various sizes. We provide custom Pipe Clamps based on special considerations and industrial requirements. To meet various requirements of customers, we manufacture Pipe Clamps with a variety of materials like Carbon Steel, Aluminium, Brass, and more based on customer needs. We follow strict quality standards to provide highly durable Pipe Clamps. Our Pipe Clamps are very well capable to handle temperature fluctuations and high stress. We manufacture and export Pipe Clamps and all our products to Germany, Middle East, USA, Australia, UK, Canada, and other European countries.
Numerous pipe clamps with different load capacity classes for a wide range of different piping applications. They can be used indoors and outdoors and are available both with and without lining. Pipe clamps can be found in a variety of settings, including the home, the workplace, and the outdoors. Pipe Clamps can be used in a variety of applications, including the home, the workplace, and the outdoors. They are utilized to restrain, secure and guide tubing or conduit for a range of plumbing, heating, and electrical purposes. The common use of pipe clamps in woodworking is for edge gluing; several boards are being joined edge to edge to produce a wider surface such as a tabletop or cabinet components. Pipe Clamps can also be used in common applications such as fastening applications, absorbing shock, dampening vibration, and reducing noise. Count on us as your one-stop source of Pipe Clamps.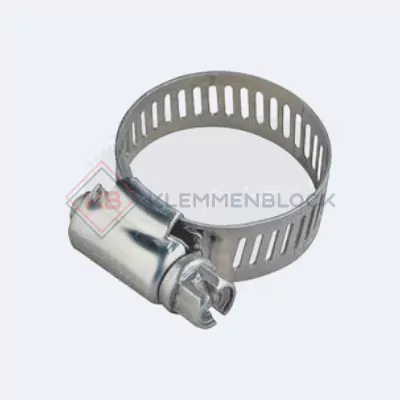 We provide Pipe Clamps to our clients with the specifications listed below:
Raw Materials:

Brass:

Free Cutting Brass IS 319 Type (I)
Free Cutting Brass as per BS 249 Type (I)
High Grade Free Cutting Brass
Brass CDA-360
Brass IS-319 Grade III

Copper:

ETP grade copper
Oxygen Free copper
DHP grade copper
Beryllium copper
Tellurium copper
Chromium copper

Aluminium:

Pure Aluminium
Medium strength Aluminium
Versatile Aluminium
Workhorse Aluminium
Aluminium Alloy

Steel:

Carbon steel
Low Carbon steel
Medium carbon steel
High Carbon steel
Tool steel

Stainless steel:

Austenitic Stainless Steel
Ferritic Stainless Steel
Martensitic Stainless Steel
Duplex Stainless Steel
Custom stainless-steel

Supplementary Processes:

Heat treatment: Annealing, Homogenizing, Stress Relieving, Solution Treating, Precipitation & Quench Hardening and Tempering.

Surface finishing: Polishing, Buffing, Etching, Laser Etching, and Electro Polishing.

Welding/Brazing/Soldering: Spot Welding, Projection Welding, Spot Brazing, Flame Brazing, Indirect Brazing, Induction Brazing, Wave Soldering, etc.

Joining: Specialized joining like specialized riveting, spin riveting, interlock by semi shearing, etc.

Size of Pipe Clamps:

Various sizes available as Per Customer Specification.

Packing Type:

As per requirements.

Key features:

Simple Operation.
Adjustable in a small range.
The temperature range is decided on the clamp lining being used.
All pipe clamps usually have impact resistance.
Quick and easy pipe installation and layout.
Shock-absorption property.
Vibration dampening property.
Acoustic reduction property.
Heavy torque.
Suitable for small and large diameter pipes.

Industrial Standards:

DIN German Standard, EN European Standard, ISO International Standard, ASTM, ANSI & AISI American Standard, BS British Standard, GOST Russian Standard, JIS Japanese Standard, UNI Italian Standard, SAE Aerospace Standard.
Get Free Quotation for Pipe Clamps, you can
Contact us
.