Committed to Quality for Precision Terminal Blocks!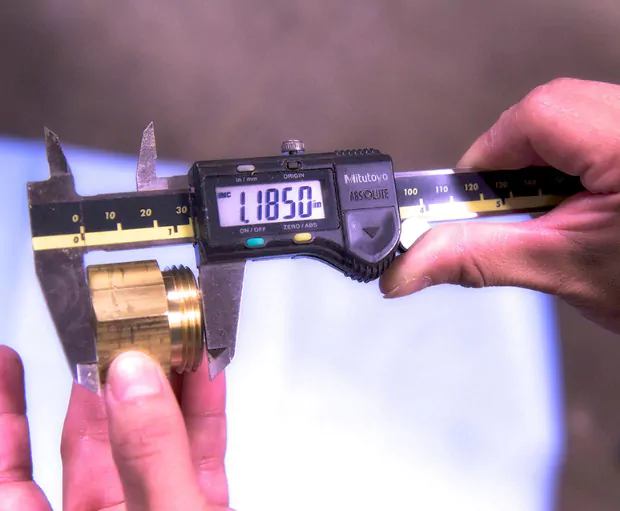 Our Quality Control Process includes:
→ Examine the raw materials' quality.
→ Design and develop as per customer specification.
→ Quality Production.
→ In-Process Inspection.
→ Analyze the product and process.
→ Rework and Maintenance.
→ Final Inspection.
→ Complete Visual Inspection.
→ Packaging.
→ On-time delivery.
→ Export high-quality products.
We ensure precision and quality-proven manufacturing process to provide defect-free products at one time. For us, quality is defined by the utility and applicability of the product rather than its durability and defect-free nature. As a result, we strive to manufacture and export products that can serve a variety of functions and meet a variety of needs.
Quality Management
Quality Policy:
As there is always scope for bettering quality, we have included a well-proven and efficient quality management system in our company operations. We provide high-quality products conforming to international standards. We not only meet industry standards, but we also tailor our products to specific customer requirements. Our customers are drawn to our quality, and our products command good consumer acceptance. At every stage of the manufacturing process, our team of professionals ensures that the quality of the product is maintained.
Quality Assurance:
As an ISO 9001:2015 certified and RoHS compliant manufacturer, we follow all the international quality standard for products specification and manufacturing processes. Our company has conventional and semi-conventional advanced machinery and tools, as well as various measuring and inspection equipment, to produce the highest quality products.
Quality Control Facilities and Techniques:
→ Highly skilled manpower.
→ Testing capabilities at each stage.
→ Robust infrastructure with latest technology.
From product material selection to product design, standards, manufacturing process, inspection, packaging, and delivery, we ensure consistency. We take pride in maintaining long-term relationships with our customers and serving as a one-stop shop for all of their requirements of terminal blocks.
Quality Management:
We are fully committed to providing the best quality products. Each and every product we deliver is manufactured under strict quality supervision and in accordance with ISO quality control system. We have extensive engineering knowledge and technical expertise to ensure high precision in the mass production of every product.
Quality
Our products are distinguished by their high quality and durability. We have implemented a stringent quality control system based on international standards that is built into our manufacturing process. We concentrate on improving manufacturing processes in order to provide quality products to our valued customers. Our customers are drawn to our quality.